Please Don't Believe These Coronavirus Scams And Advice
Wellness culture is capitalising on Covid-19. Here's what's a myth and what actually keeps you healthy.
For the past couple of months, fear and anxiety have been building over the novel coronavirus and the respiratory disease it causes, known as Covid-19.
People have raced to grocery stores to pick up anything that might cut their risk of contracting the virus. There are barely any face masks available, a limited supply of disinfecting wipes, and you'd be lucky to find a bottle of hand sanitiser in most places.
Meanwhile, certain individuals and companies have cashed in on our fears by sharing advice and selling products that can allegedly (key word: allegedly) keep us safe from Covid-19.
Most, if not all, of these claims are fake. We don't have a preventive vaccine yet, nor do we have any scientifically proven way to destroy Covid-19 once it's in our bodies. The best way to stay safe right now is by social distancing and good old-fashioned hand-washing.
Here are the main scams and myths we're seeing that you should watch out for.
Questionable DIY Hand Sanitiser Recipes
Due to the global hand sanitiser shortage, the World Health Organization recently published a recipe for a DIY hand sanitiser. While that recipe is completely safe and legitimate, others have since shared their own sanitiser recipes.
According to Ben Neuman, the head of the biology department at Texas A&M University-Texarkana, an effective hand sanitiser needs to be 70% pure ethanol, or 140 proof, which is a much higher ethanol concentration than any sort of alcohol you'd find at a liquor store. (Don't use your vodka, people!).
Plus, if you do make your own hand sanitiser, it's not totally guaranteed to work. "Even made properly, an ethanol solution is not 100% guaranteed to keep you safe," said Neumon, who has researched coronaviruses for 24 years.
During the SARS epidemic, people could still contract the disease despite using ethanol disinfectants, he added.
There's really no need to make your own sanitiser, said infectious disease expert Amesh Adalja, a senior scholar at the Johns Hopkins Center for Health Security.
"I find it puzzling that people are trying to make their hand sanitiser when they have soap and water that works just fine," Adalja said.
Herbal Remedies And Supplements Claiming To Fight Covid-19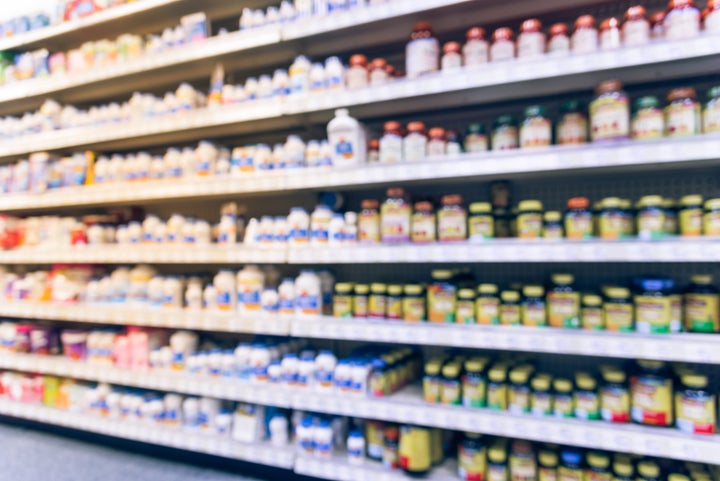 Herbal remedies — including mixtures of honeysuckle, cinnamon twig, and peony root — have gained some traction thanks to false claims that they can treat flu-like symptoms or boost the immune system. Twitter is also all in on garlic right now, asserting that the herb has antimicrobial and antiviral properties.
"Garlic, my goodness," Neuman said. "SARS-CoV-2 is not a vampire — garlic is tasty in spaghetti sauce, but it is not an antiviral."
According to Neuman, any benefits provided by herbal remedies are due to the placebo effect, if anything. And the placebo effect, which is essentially when your brain tricks your body into thinking a treatment works, will not keep you from getting Covid-19.
"SARS-CoV-2 nije vampir – češnjak je ukusan u umaku od špageta, ali nije antivirusni."

– BEN NEUMAN, TEXAS A&M UNIVERSITY-TEXARKANA
"Činjenica da bi bilo ko reklamirao da se bilo šta što unesete u svoje tijelo može boriti protiv koronavirusa, trebalo bi vam reći da je to koještarija", rekao je Neuman. Ne postoji nauka koja dokazuje da ovi predmeti rade – ako ništa drugo, dokazi pokazuju da ne postoje.
Voda za piće 'ubija' virus
Kruže glasine da gutljaj vode može gurnuti novi koronavirus u vaš želudac, gde će ga želučane kiseline ubiti. Neuman je rekao da su ovi saveti "uglavnom neozbiljni".
Jednom kada virus uđe u vaše tijelo – kroz usta, nos ili oči – brzo će zaraziti vaše stanice i vremenom će se proširiti na pluća. Za većinu ljudi infekcija počinje i završava oko pluća. Kod drugih bi se infekcija mogla proširiti na crijeva i izazvati proliv. Ali samo zato što virus koji uzrokuje Covid-19 dospije u vaša crijeva, ne znači da ste čisti. I dalje se borite sa infekcijom, bez obzira.
"Crijeva zapravo imaju više receptora za virus nego pluća i nudila bi potencijalni lakši put pristupa krvotoku i važnim organima, tako da ne biste željeli namjerno unositi virus u probavni trakt", objasnio je Neuman.
Ostati hidriran dobra je ideja općenito, ali voda se neće boriti protiv same bolesti.
Lateks rukavice za zaštitu od virusa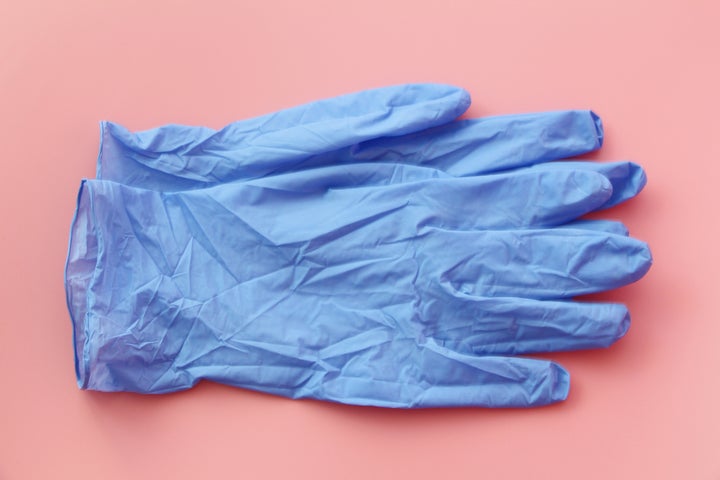 Ljudi koji ne mogu da se domognu maske za lice (koja, ne zaboravite, nije bez osnova) sada posežu za rukavicama od lateksa, ali nema dokaza da oni pružaju ikakvu zaštitu. Neuman kaže, da se novi koronavirus, ne može apsorbirati kroz kožu. Lako se može spustiti na rukavicama i doći do svih područja gdje možete zaraziti bolest (lice, oči, nos).
Lateks rukavice takođe nisu čvrste i lako se skidaju i znoje. "Ne sumnjam da ih ljudi nose tako dobro, a sumnjam da su u njima znoj, a ljudi čak i ne shvataju da su u njima dobili znoj", rekla je Adalja, dodajući da rukavice takođe pružaju lažan osećaj sigurnosti.
Izbegavanje paketa iz Kine
Plašite se naručivanja robe iz Kine? Nemoj biti Iakomislen kako se koronavirusi mogu činiti toliko jakim, u stvari su prilično osjetljivi.
Neuman, koji je radio sa SARS-om, rekao je da očuvanje netaknutog coronavirusa nije lak zadatak. "Jednom kada se virus nađe izvan tijela, sat otkucava i količina netaknutog virusa prilično brzo pada", rekao je Neuman. To je veliko putovanje za novi coronavirus.
Osim toga, najnovije istraživanje pokazuje da virus na površini može preživjeti samo oko dva do tri dana – potrebno je mnogo duže da se vaš paket Amazon isporuči iz Kine.
Evo šta treba učiniti umjesto navedenog: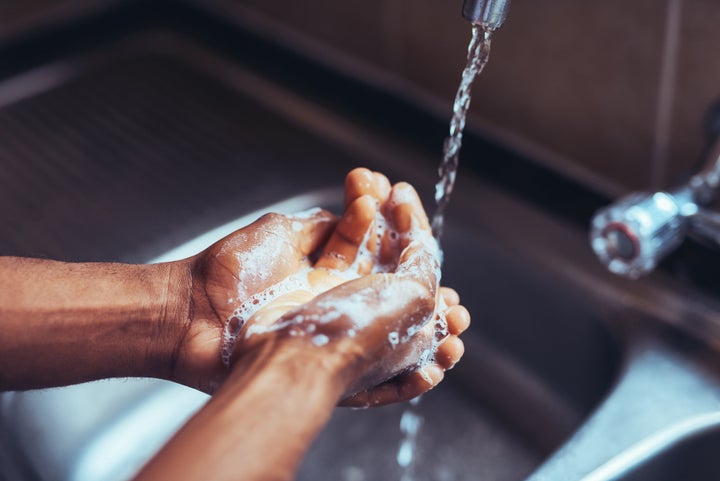 Prvo pokušajte ne paničariti.
"Riječ" pandemija "ima moć stvaranja zastrašujućih slika iz filmova iz daleke prošlosti, ali mislim da je u stvarnosti situacija danas više kontrolirana nego na vrhuncu epidemije u Kini prije nešto više od mjesec dana", rekao je Neuman .
Širom svijeta sada vidimo masovni odgovor na Covid-19, što je vrlo obećavajući faktor. Pratite ažuriranja i obratite pažnju na vaše lokalne zdravstvene organe.
Umjesto da trošite svoje vrijeme i novac na neadekvatne proizvode ili loše savjete, poslušajte stručnjake – operite ruke sapunom i vodom, izbjegavajte dirati lice, održavajte socijalno distanciranje i dezinficirajte površine.
Konačno, ako se razbolite, molimo zakažite sastanak u domu zdravlja i izdvojite se dok se ne oporavite (osim ako ne osjetite teške simptome poput visoke vrućice i nedostatka daha, a zatim odmah potražite medicinsku pomoć).
Neuman je rekao da je karantena za bolesne ljude jedini način da se zaustavi svaki novi virus. Pogledajte samo Kinu, rekao je: Nedavni pad slučajeva Covid-19 u toj zemlji, pokazuje da virus brzo sagori kada ljudi čuvaju sebe".
huffingtonpost.co.uk / balkantimes.press